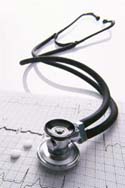 In order to achieve your goal of weight maintenance, the following items should be covered

Self -Monitoring:
Self-monitoring is the systematic observation and recording of target behaviors and the primary purpose of self-monitoring is to become more aware of behaviors and the factors that influence behaviors in ways that are beneficial or detrimental to weight management efforts.

Stimulus Control:
Stimulus control involves identifying and modifying the environmental cues that are associated with overeating and inactivity. Controlling cues associated with overeating or a sedentary lifestyle can be helpful for long-term maintenance because exposure to these cues may precipitate relapse.

Cognitive Restructuring:
Cognitive restructuring increases people's awareness of their perceptions of themselves and their weight. In addition, persons learn to actively change internal dialogue that undermines their weight management efforts.

Stress Management:
Tension reduction techniques (e.g., diaphragmatic breathing, progressive muscle relaxation and meditation) are designed to reduce tension, thereby providing a distraction from stressful events.

Social Support:
Persons with higher levels of social support tend to have more success achieving and maintaining weight loss.